How to get discount alert on shopping prices
How to get discount alert on shopping prices : You can never be sure you got the best value when you shop online. The majority of the time, you will find a better deal after you have purchased the item. With so much competition in online buying, you can always find a discount or find a better deal from another online seller. How do you know you are always getting the best offer? Technology comes to the rescue yet again. Set up notifications for items you wish to buy and let the internet do the heavy lifting for you.
To see what's on sale, keep an eye on deal sites. Alternatively, use software and tools to track down when a price reduces, or an item goes on sale. We give you an insight into how to get a discount alert on shopping prices & learn about How to get discount alert on shopping prices.
Tools that help you get discount alerts on shopping prices
It is not an easy task to search for the best deals when shopping online. You cannot just wander around from one website to another every second to get the greatest discounts and best deals. But you can take advantage of the price tracking tools that do the job pretty well. These tools send you an email with an automatic price alert when the product you are looking for is on sale. According to a Bloomberg BusinessWeek article, Amazon offers discounts of more than 30% when using price tracking tools like Camel.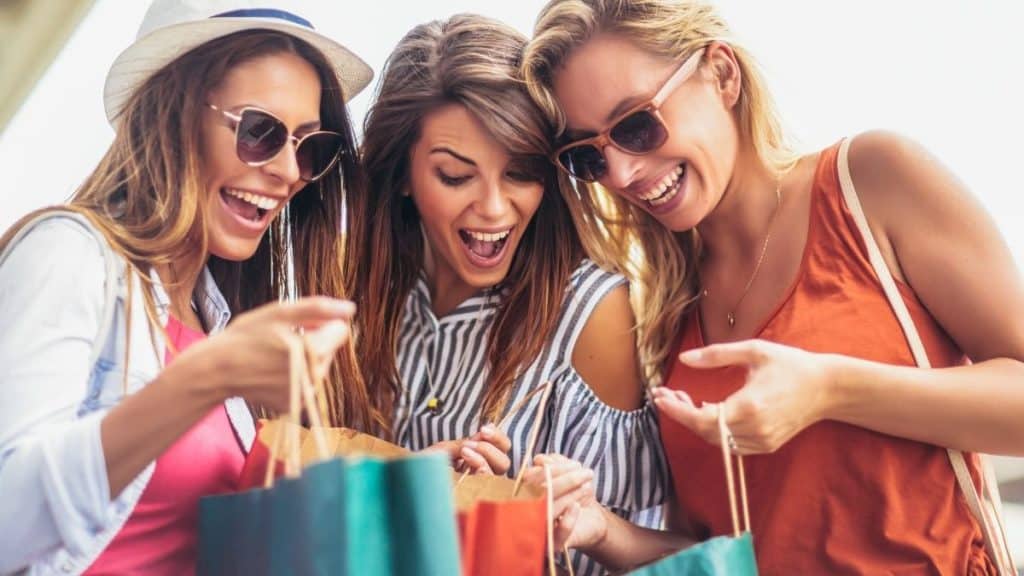 The demand for online shopping and discounts is growing, and new platforms, sites, and programmes are emerging to help us keep track of our favourite brands and shops, as well as when they reduce their prices. Some have even gone so far as to provide a few extra useful functions. We provide you with some tools on how to get understand about How to get discount alert on shopping prices
New York City-based social shopping platform Countr allows you and your friends to share, recommend, swap, and identify possible online purchases in a group setting. When you save things to Countr, you'll be notified when their prices drop. Additionally, you can use your "counterweight" to obtain further discounts and exclusives from stores. Users should actively connect within the Countr community to grow their score and gain benefits, whether endorsing a brand, proposing items, or purchasing and reviewing products.
Users can store goods and be notified if prices drop through email or the Lyst mobile app, in addition to perusing the London-based shopping platform's constantly updated and curated deals page. Additionally, if you save an item that sells out, you'll be notified when it's restocked.
Although the main aim of Savelist is to aggregate and organise all of your wish-list-worthy things from numerous shops in one spot, you'll also get a push notification or email anytime any of those goods go on sale. Isn't that helpful?
Browse any linked e-commerce site — Shopbop, Net-a-Porter, major department shops, and more — after signing up and installing the Covvet extension. Once you locate an item you want to stay updated on, simply click the Covvet logo on your browser. You can even specify a discount amount for which you would want to be notified (or simply when it goes on sale), and the products you select will be saved on Covvet's website. Once an item goes on sale, you will get an email notification.
If you are already a Pinterest addict, this software will come in handy. Pinterest can take advantage of your buyable pins, so you will be notified through email and the Pinterest app when the price of a saved item reduces. After then, you make a purchase directly through the pin.
You had probably used this search engine before while online shopping, as it was launched in 2006. Set a sale alert for a specific product the next time you're on ShopStyle by clicking on the item's bell graphic. Filter the brands and stores you want to look at, and then save your results. You'll be notified when products in that search become available for purchase.
Based in San Francisco, When it comes to tracking sales, Shop It To Me takes a more comprehensive approach. After you sign up and create an account, you can choose all of your favourite brands and designers, as well as your sizes, and Shop It To Me will scour all of the retail cyberspace for you, sending you an emailed list of goods on sale by the labels you love. This information will be sent to you by Salemail, which you can receive biweekly, weekly, or daily.
The newly launched Parcel promises to make online buying more accessible by allowing users to create and categorise shopping wish lists containing products from all across the web, ranging from holiday must-haves to winter wardrobe basics. Not only will you get notified when a stored item goes on sale or begins to sell out, but you can also set budgets for each list to ensure that you don't go beyond.
You may shop online and save products you'd like to buy at a lower price once you sign up and instal Shoptagr's browser extension. You can also choose your size, receive a reminder with a specific % off, and add the item to a particular wish list. You'll receive an email or push notification once those requirements have been satisfied. Learn "How to get discount alert on shopping prices"
How to get a discount alert on shopping prices with Wipsri?
With so many discounts arriving daily and so many price drop notice websites, Wispri assists its users in simplifying the process. Wispri keeps track of your favourite product and notifies you when it reaches the price that the client desires. It's also relatively simple to use. Simply enter the URL of your favourite products, sit back, and watch for the price to fall. We at Wispri employ web crawlers to track price changes across several websites and search for the product until it reaches the price you want to buy.
Conclusion
The price drop alert website and tools allow customers to stay up to date on pricing changes or price drops without repeatedly visiting e-commerce websites. Who in their good conscience wouldn't want to save money as well as time? All of us, indeed. So, the next time you look for better deals and discounts, use these discount alert websites and tools to ease your task.
Our Chrome extension is Now Live: Download it from https://bit.ly/3xOMHH2